7 villains turned into heroes because people loved them
We're not talking about anti-heroes here. Movies are filled with Bad Guys who you can't help but root for – but some go further. They turn actual baddies into actual goodies, mainly just because people love the character (or actor) so much.
Here are seven such examples where a villain has become outright heroic.
1. Mystique
In the original X-Men trilogy, Mystique was allowed to be as villainous as she was in the comic books, but that all changed when it came to the prequels.
Out went Rebecca Romijn and in came Jennifer Lawrence, marking a complete change in Mystique's character. Sure, she's flirted with villainy at times, yet there's no doubting that she's a hero now, becoming an actual X-Men member in the process.
It's almost like they thought we couldn't take Lawrence being evil (when that's all we really want to see).
2. Magneto
Talking of the new X-Men, we have to mention Magneto who – while he hasn't gone full hero like Mystique – definitely saves the day more than he used to.
This is especially the case in X-Men: Apocalypse,as he allies himself with Professor X and co to defeat Apocalypse, but it was also hinted at in Days of Future Past because he was fighting alongside the X-Men in the future (which has now been wiped out).
It was either team up or die for Magneto, yet we're certainly not getting to see full-on evil Michael Fassbender. Sad times.
3. Loki
Let's not forget, he did try to lead an alien invasion of Earth. In the first Thor movie and Avengers Assemble, he was effectively a Shakespearean bastard.
Gone are those days, though, because after becoming a huge fan favourite, he basically turned into a loveable rogue who might stab Thor in the back, yet would probably feel slightly bad about it. This evolved further in Thor: Ragnarok as he went full-on hero and we all know how that turned out for him in Avengers: Infinity War.
Here's hoping his recent MCU journey has just all been one big ruse and it'll be revealed in Avengers 4 that he's actually a villain who's worked with Thanos this whole time.Story continuesOur goal is to create a safe and engaging place for users to connect over interests and passions. In order to improve our community experience, we are temporarily suspending article commenting
Ryan Reynolds broke an X-Men prop in Deadpool 2
Rianne Houghton17 August 2018In this article:
Ryan Reynolds' Deadpool is nothing but trouble – that's part of his charm. But we didn't think he would be, y'know, break-a-historical-prop trouble.
Ryan and Deadpool 2 director David Leitch revealed just how costly the Merc with a Mouth can be during the commentary for the sequel, where it was revealed the actor broke an X-Men prop.
In the scene, new resident of the X-Mansion Deadpool is seen breaking Professor X's vitally important, and presumably priceless, mutant-seeking machine Cerebro.
Except that wasn't Deadpool, that was Ryan Reynolds. The person. In real-life.
Related: Here's how to watch the entire X-Men movie series in chronological order
"It always appealed to us, the idea of [Deadpool] misusing Cerebro essentially, not knowing what it's actually for," David Leitch said, before Ryan revealed the truth (via Comicbook.com).
"That was an actual accident on the day," he said. "I didn't mean to do that at all. It just snapped."
Turning up the guilt factor a notch, David explained that Cerebro was actually sourced from X-Men's "archive of stuff". "So you actually broke a historical X-Men prop," he revealed.
Well, shit.
Related: Deadpool 2's controversial baby Hilter scene emerges online
That's not the only titbit that's surfaced thanks to Deadpool 2's commentary – David Leitch also used it to break fans' hearts with one admission.
One of Deadpool 2's most complained-about moments was arguably (spoiler!) the death of Wade Wilson's other half Vanessa, but as if that wasn't painful enough, Leitch revealed in the commentary that killing her off wasn't their initial intention at all.
Six X-Men films are planned for 2019-2020
Even if that huge Disney and Fox deal goes through, don't expect it to slow down the release of X-Men movies.
According to The Hollywood Reporter, Fox is planning to release three X-Men movies in 2019 and another three in 2020, whatever happens with the Disney deal. We know one of them is The New Mutants as it was delayed from its April 2018 slot to February 22, 2019.
Other than that, it's hard to say exactly what movies the other five will be. The long-gestating Gambit currently has a release date of June 7, 2019, but given it's just lost its THIRD director, there's no guarantee it won't get delayed again.
Deadpool spin-off X-Force is set to start shooting this October, so that should be one of the six movies, as could a third Deadpool outing if the sequel proves to be as successful as the first movie.
Fox is also said to be working on a Doctor Doom movie from Fargo and Legion showrunner Noah Hawley, while one of the possible 2020 releases could be Tim Miller's 143 which is expected to be the Kitty Pryde spin-off that was spoken about in January.
Whatever happens with the 2019 and 2020 releases, we know for sure that the next two X-Men movies we'll be seeing are Deadpool 2 on May 18 and X-Men: Dark Phoenix on November 2.
X-Men: A Reborn Villain Team Returns to Deal Krakoa a MAJOR Setback
One of the most notable groups of villains to ever endanger the X-Men have returned — and gained a major victory over the Marauders.BY BRANDON ZACHARYPUBLISHED 2 DAYS AGO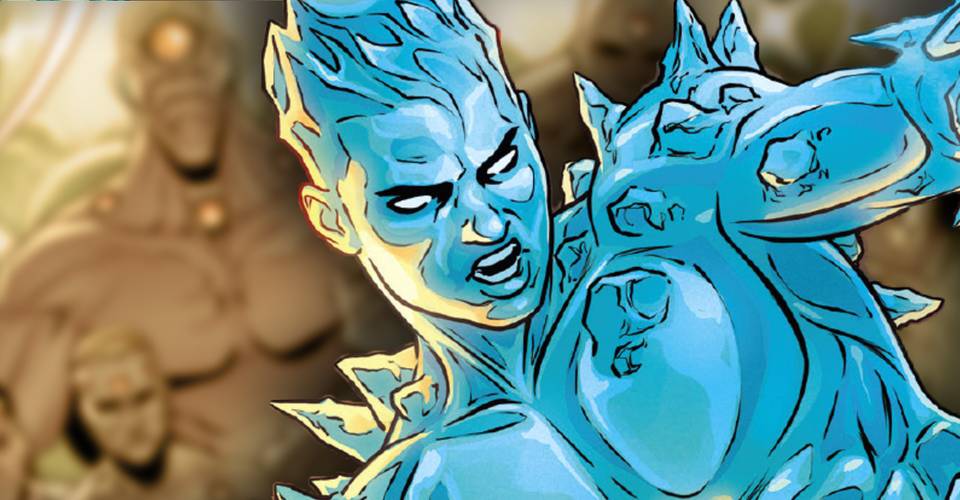 WARNING: The following contains spoilers for Marauders #18 by Gerry Duggan, Stefano Caselli, Matteo Lolli, Edgar Delgado & VC's Cory Petit, on sale now.
Although the era of Krakoa has allowed the X-Men to make peace with many of their greatest villains, others have been biding their time and planning new strategies against the mutant nation. One of the mutants' most dangerous enemies just made their presence known.
In Marauders #18, the team's attempts to help salvage Madripoor just ran into some serious problems thanks to the Homines Verendi and their newly revealed forces, a new version of the Reavers.