48 vegan Christmas recipe ideas for the perfect vegan Christmas dinner
From gingerbread men, mince pies and chocolate yule logs to shepherds pie and Brussels sprouts, you're sure to find the perfect treat to indulge in this holiday with our pick of the 45 best vegan Christmas recipes
Christmas is a time for indulgence, a time for scoffing mince pies, Christmas cake's and puddings, and lots of chocolate too!
But eating a plant-based diet doesn't mean you have to miss out on your favourite seasonal sweet and savoury dishes so we've rounded up our pick of the most scrumptious vegan Christmas dinner recipes to help you enjoy a compassionate Christmas with all the trimmings.
From vegan roasts to scrumptious desserts and festive vegan starters, the only thing missing from your plate this Christmas will be cruelty!
In this round-up of vegan Christmas dinner recipes you will find:
Vegan Christmas Starters & Sides
Start your vegan Christmas dinner in style with these traditional trimmings with a vegan twist.
Few sides dishes are quite as delicious as dauphinoise potatoes. Slices of potato are cooked in a creamy dairy-free cheese sauce with a little mustard until they're tender and irresistibly crispy on top.
ADVERTISEMENT
The UK's most popular Christmas dinner trimming is now meat-free thanks to this ingenious recipe! Maple parsnips make the perfect replacement for bacon and you won't be able to stop yourself from nibbling them.
ADVERTISEMENT
CONTINUE
This silky smooth walnut pate would make for an elegant starter or a great addition to your festive vegan cheeseboard.
ADVERTISEMENT
This creamy mushroom soup is so delicious and flavoursome that you'll have to make sure you leave yourself room for your main course! A drizzle of vegan-friendly truffle oil elevates this classic soup flavour into something truly special.
ADVERTISEMENT
Everyone's favourite comfort food can now be enjoyed as a festive nibble with this creative spin on vegan macaroni and cheese.
Take your cauliflower cheese to the next level with the addition of parsnip. The sweet flavour combined with the creamy sauce and crunchy baked cheese topping makes this side dish the star of the show.
If you normally push your Brussels sprouts to the edge of your plate then we urge you to given them another chance with this maple-glaze sprouts recipe. The maple glaze gives them a gorgeous caramelisation that makes them so delicious you'll wonder why you didn't like them before!
Cheese on toast has never looked so good! This vegan cheese sauce browns beautifully and makes for a crowd-pleasing started served on crunchy toast topped with caramelised onions.
Surprise and delight your guests with your culinary skills by serving them up these chestnut and mushroom bonbons with a tart yet sweet cherry sauce.
Vegan Christmas Roasts & Mains
These vegan Christmas dinner recipe ideas will make you wonder why anyone eats meat! From vegetarian roasts to plant-based wellingtons, there's something for everyone.
This whole roasted butternut squash stuffed with spiced sausage meat, orange, nutmeg, almonds, cranberries and kale is the most popular recipe on our website for a good reason!
This rainbow-coloured vegan vegetable pie is a spectacular festive centrepiece that will take pride of place on your table this Christmas. It's filled with rosemary-roasted potatoes, peppers, and garlic mushrooms for a tasty vegan dinner.
This magnificent festive vegetarian main might sound like it's tricky to make, but you'd be surprised! Using store-bought pastry, it's filled with the most delicious blend of homemade mushroom sausage mix and butternut colcannon.
This hearty nut-roast is loaded with good stuff, and the onion gravy is brimming over with flavour. A must-try recipe this Christmas!
This impressive vegan seitan Christmas recipe is sure to wow your guests this Christmas! Bursting with an irresistible umami flavour, this pastry plait is a great recipe for vegans and meat-eaters alike.
Now you can enjoy your vegan Christmas dinner the next day too! This simple Leftover Vegetable Christmas Pie makes use of any leftover vegetables from your roast dinner, making sure no food goes to waste.
This flavour-packed whole roasted cauliflower with broccoli and walnut stuffing is a great alternative to a traditional roast and perfect for those who favour veggies over mock-meats.
Looking for the perfect dish to take pride of place on your Christmas table this year? Well, look no further than this sumptuous vegan Christmas pie that's stuffed with beans, cranberries, nuts and veggies! This is one of the most popular vegan Christmas recipes on our site for a good reason.
You only need to glance at the ingredients to know that this beautiful festive nut roast wreath tastes as good as it looks! The butternut squash adds a little sweetness to the dish whilst hazelnuts, chestnuts, veggies and seeds add a wonderful flavour and crunchy texture.
This crisp parcel is packed with very good things indeed, like veggies, nuts, seeds, wine and even vegan cheese! Fabulously festive!
Wondering what to cook for that special festive dinner? When it comes to striking centrepieces, vegan baked butternut squash with stuffing is both simple to make and pleasing to the eyes and the belly!
Leaving turkey off your plate doesn't mean you can't enjoy Christmas dinner as vegetables are the real star of the show.
Enjoy a spectacular festive feast with this vegan Christmas roast and pile your plate high with roast potatoes and parsnips, sherry braised red cabbage and a meat-free roast made from tofu all served with lashings of wild mushroom gravy.
This marvellous meat-free roast will certainly get your family talking with it's realistic appearance! The seitan-based vegan roast is marinated marinated in lemon, garlic, and oregano to ensure each bite is full of flavour.
The name of this festive vegan pie alone is enough to make our mouths water! Packed full of chestnuts, mushrooms and caramelised onions for flavour, you won't be able to resist that second slice!
Studded with jewel-like pistachios and cranberries, this is a nut roast recipe for people who are tired of nut roasts and need to be shown just how tasty they really can be!
Vegan Christmas Desserts
Have you left yourself room for dessert? You'll want to ensure you do when you feast your eyes on these delicious vegan Christmas desserts that are the perfect way to round off your spectacular vegan Christmas dinner in style.
With layer upon layer of delicious festive flavours, this vegan trifle recipe is pure indulgence for the holiday season. This is one of our favourite vegan Christmas recipes to make because it just tastes so good!
Christmas dinner is not complete without a large helping of Christmas pudding with rum-soaked fruit. You can make this a month before the big day to save you rushing around making everything at the last minute.
The vegan cheesecake is flavoured with tempting spices such as ginger and cinnamon and is a great nut-free dessert for the whole family.
If you're not a fan of Christmas pudding but want something sweet to finish off your festive feast then this superbly tasty festive vegan chestnut cake with chocolate, almond and spiced pears is guaranteed to delight your guests.
The combination of apples, sweet spices and a crunchy pecan crumble topping make this vegan spiced apple, ginger cake a delicious alternative to Christmas cake.
Keep it classic with this perfectly moist, rich and dense vegan Christmas cake, topped with a light and fluffy vegan meringue, and crystallised cranberries.
A Christmas tiffin requires no baking and is probably one of the easiest sweet treats to make. It's a timeless favourite that would make a lovely homemade gift too.
Forget Terry's Chocolate Orange, these lovely ganache pots are creamy, deeply chocolatey with a lovely zesty orange flavour. They're quick to make and perfect for making ahead for dinner parties.
Small but perfectly formed, these super chocolatey vegan chocolate fruit cakes are a delicious festive indulgence.
Perfectly flakey vodka pastry, filled with spiced fruit mince – you'll not find a more delicious vegan mince pie recipe anywhere!
No one should miss out on Christmas treats this year with these delicious, vegan Chocolate Cherry Truffles. Beautiful and impressive to serve at home or wonderful as heartfelt, homemade gifts.
These melt-in-the-mouth vegan chocolate truffles could not be simpler to make and you can adjust the recipe to your taste by playing with different spices, dried fruits and nuts to create delicious flavours.
This rustic Buche de Noel has a beautifully whimsical appearance and tastes absolutely exquisite. With a light chocolate mousse filling and a rich mocha buttercream frosting, yule not be disappointed.
Panforte is a traditional Italian dessert made with fruits, nuts and spices with a texture somewhere between a fruitcake and a candy bar. The flavour is sweet, festive and completely addictive!
Brownies for dessert is never a bad idea if you ask us! Especially when they're infused with festive flavours and topped with whipped dairy-free cream.
Did you even celebrate Christmas if you didn't have a bit of gingerbread?! These spiced biscuits combine all of the best-loved flavours of the festive season into a delicious cookie that's as fun to decorate as it is to eat.
Even Christmas pudding-haters will love this Chocolate Orange Christmas Pudding. How can anyone not love this combination?
We may not be lucky enough to enjoy a white Christmas this year, but we can certainly enjoy these edible candy cane snowballs
This deeply rich chocolate fudge melts in your mouth leaving you with the cool and refreshing flavour of mint. You'll find it hard to have just one square!
There are only 4 all-natural gluten-free and vegan ingredients in these delicious treats. Enjoy these delectable Amaretto Snowballs with a mug of hot chocolate for pure winter bliss.
Why should Santa be the only one who gets cookies at Christmas? You deserve a big batch of these oh-so-chewy chocolate gingerbread cookies!
Vegan Christmas Drinks
It's Christmas and that gives you a great excuse to enjoy something boozy like a warm glass of vegan mulled wine or a cosy mug of hot chocolate. These are our favourite vegan Christmas drinks we'll be enjoying this festive season.
Eggnog is the essence of Christmas captured in a single glass. The only problem is that the traditional recipe is a cupful of calories and animal products, so this vegan version makes a brilliant guilt-free alternative. Serve hot or chilled and leave the rum out for the kids!
You cannot beat a hot mug of mulled wine at this time of year, and this wonderfully spiced mandarin mulled wine is so good you'll want to drink it all year round!
Both refreshing and chocolatey at the same time, this peppermint mocha is a hug in a mug that is a gorgeous treat for chilly hands on a cold day.
WHOLE FOOD PLANT BASED DIET RECIPES
TIP: If following WFPB diet for weight-loss, these foods should be enjoyed in moderation: nuts, seeds, tofu, tempeh, whole-grain flour and breads, and plant-based milks. Because these foods are more calorie-dense they can contribute to weight gain, so moderation is key.
Vegan vs. Plant Based vs. Whole Food Plant Based
Vegan means that you avoid everything derived from animals, just like plant based. But you also avoid leather and watch your beauty products for the label "cruelty free." Eating vegan can include processed snacks like Oreos. Peanut Butter Stir Fry Vegetables RecipePauseUnmuteLoaded: 41.67%Remaining Time -0:43
Plant based means you focus mostly on eating plants, but you may not be so focused on the vegan aspect outside of diet. Plant based also includes processed foods like plant based burgers.
The whole food plant based diet is a fully vegan or plant based diet with a focus on whole foods. This means you leave all processed foods out of your diet. Processed foods are vegan junk foods like fries, cookies, vegan burgers, oils, sugar, and so on.
So what should you choose?
If your goal is to get health issues under control, the whole food plant based diet is a great option. Whole plant foods can reduce inflammation in your body, they are good for the heart, and you are less likely to over eat.
A whole food plant based diet is lower in calories for the same volume of food compared to a standard western diet. This is extremely beneficial for weight loss.
Today's vegan plant based recipes contain all whole foods, meaning there are no processed foods added. And because I want to make your life not only healthy but also easy, all recipes can be prepped in 30 minutes or less.
If you like these recipes, you might also like the whole food plant based breakfast recipes and the oil free dressings and sauces.
25 Whole Food Plant-Based Recipes for Beginners
All whole food plant based recipes for beginners are ready in under 30 minutes. Some breakfast, smoothie, and snack options only take 5 or 10 minutes. Make sure to use whole wheat pasta and brown rice for the dinner recipes. All meals don't contain added oil or sugar.1Create Pinterest Pin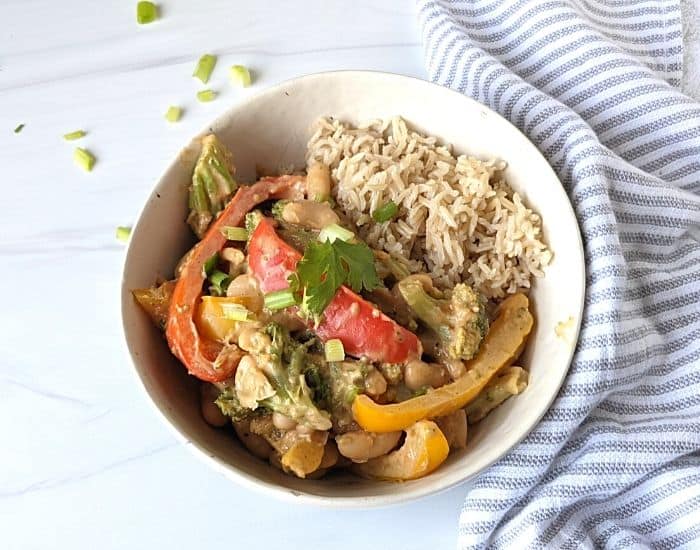 Vegan peanut sauce stir fry with vegetables and brown rice for a healthy and filling dinner. Budget friendly plant based dinner meal with 640 calories and 30 g of protein.Get the Recipe2Create Pinterest Pin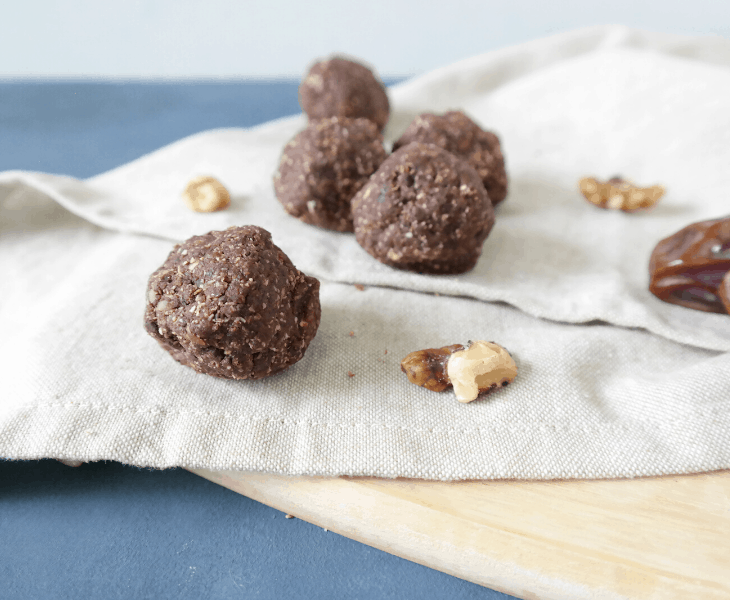 Healthy plant based chocolate balls with no sugar added. 10-minute vegan snacks to curb the sweet and chocolate cravings.Get the Recipe3Create Pinterest Pin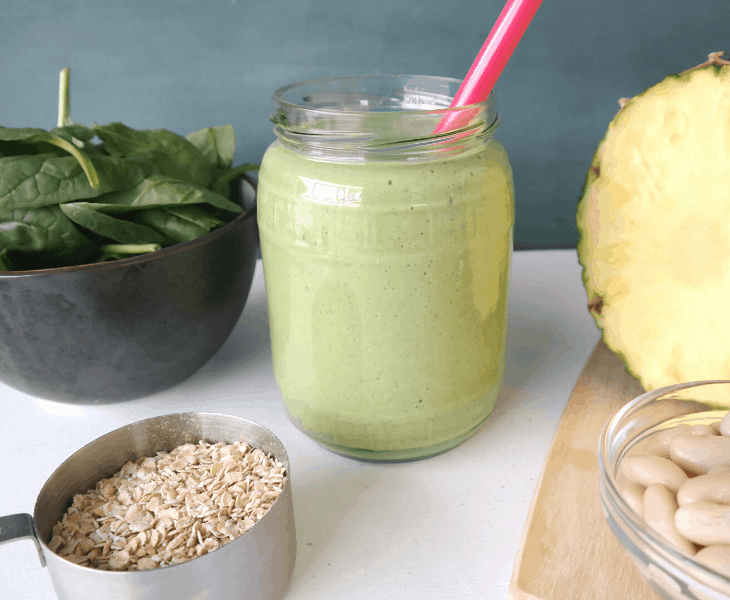 Filling vegan smoothie with pineapple, banana, beans, oats, soy milk, spinach, and chia seeds. This creamy smoothie contains all micro and macros and will keep you full for hours. One serving provides 570 calories, 22.6 g protein, and 20 g fiber. It is high in omega-3 (anti-inflammatory), iron, zinc, vitamin K, C, and B-vitamins. This makes a great vegan breakfast smoothie.Get the Recipe
4Create Pinterest Pin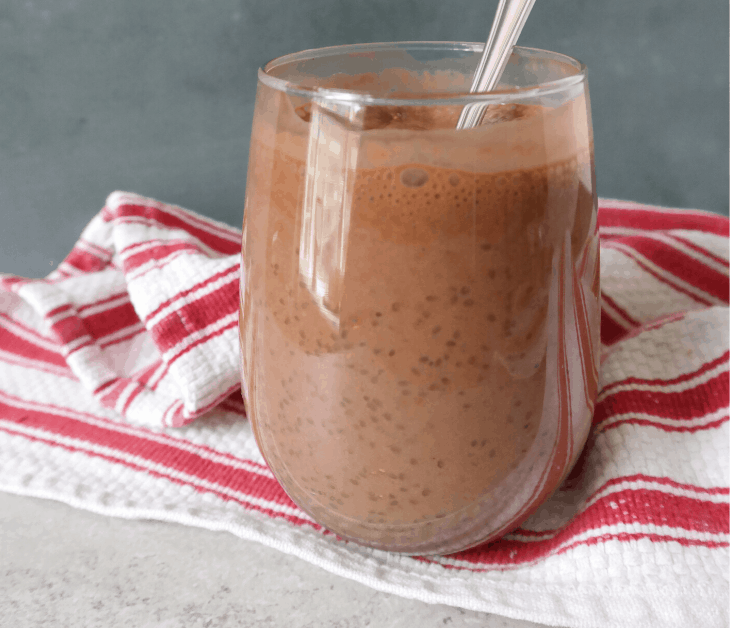 Easy vegan chocolate chia pudding that is high in protein and no sugar added.Get the Recipe5Create Pinterest Pin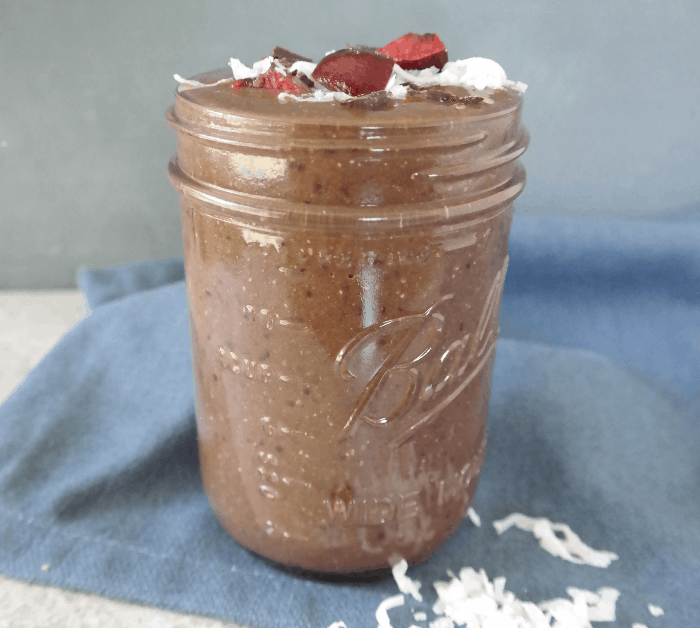 Healthy vegan black forest smoothie that contains spinach and chia seeds for anti oxidants and anti-inflammatory properties. Tastes like a sweet dessert without added sugar and only 250 calories.Get the Recipe6Create Pinterest Pin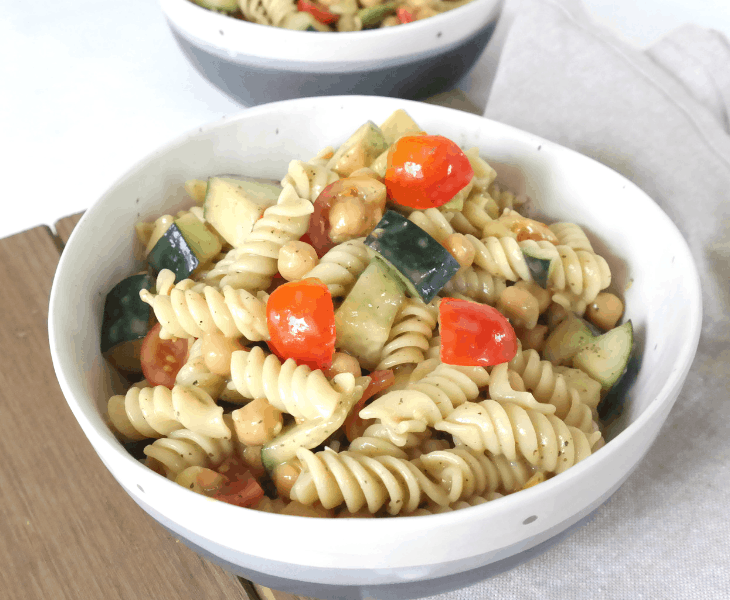 Healthy and easy vegan caprese pasta salad with only 400 calories. Creamy and delicious salad with cucumber, tomatoes, chickpeas, herbs and more. This meal can be eaten as a side dish or main meal and is budget friendly and perfect for spring, summer and cookouts.Get the Recipe
7Create Pinterest Pin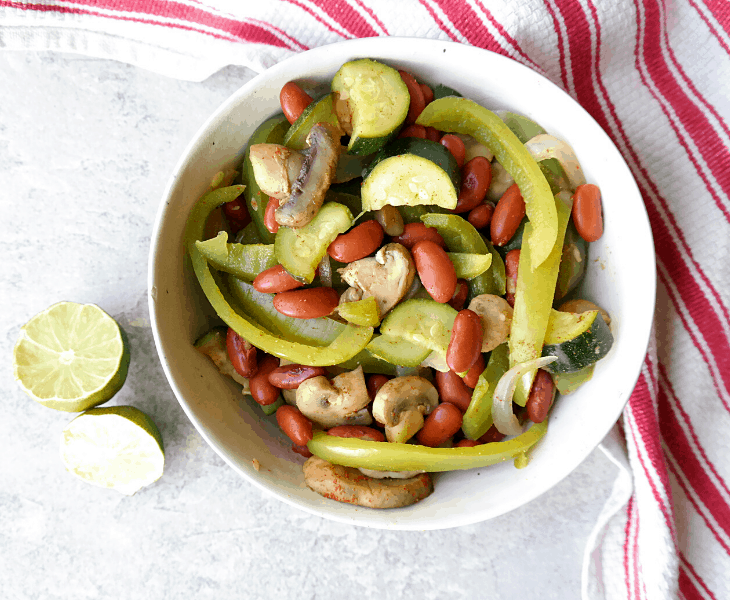 Continue Reading8Create Pinterest Pin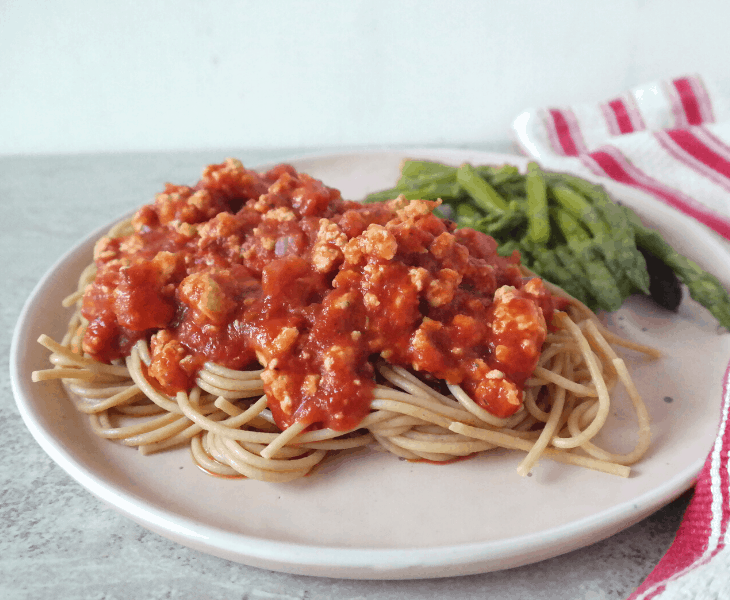 Continue Reading9Create Pinterest Pin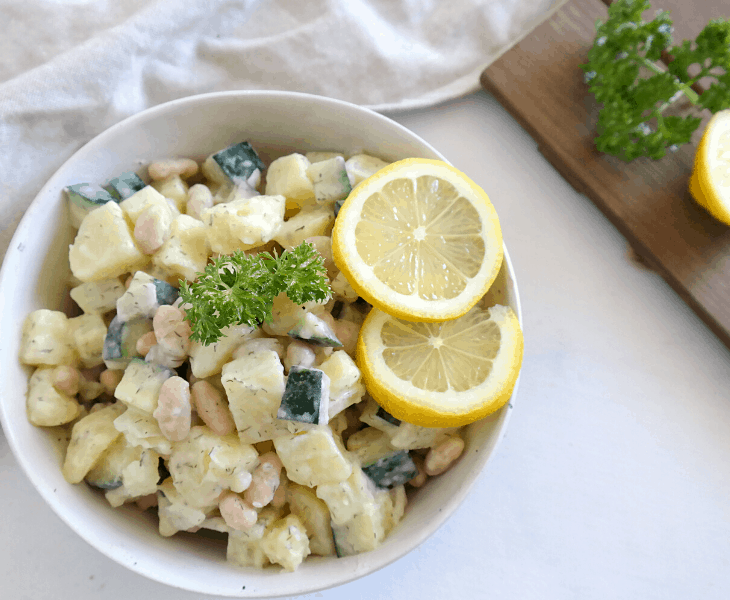 Continue Reading
10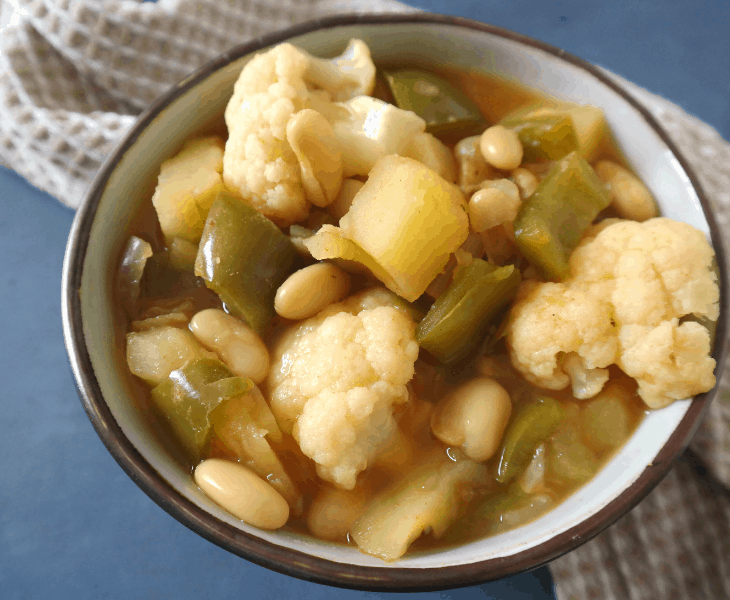 Vegan, oil free, gluten free potato cauliflower stew that can be done in less than 30 minutes and makes a perfect instant pot/one pot meal. This healthy plant based dinner recipe is also weight loss, 21 day fix, and budget friendly ($1.53 per serving).Get the Recipe11Create Pinterest Pin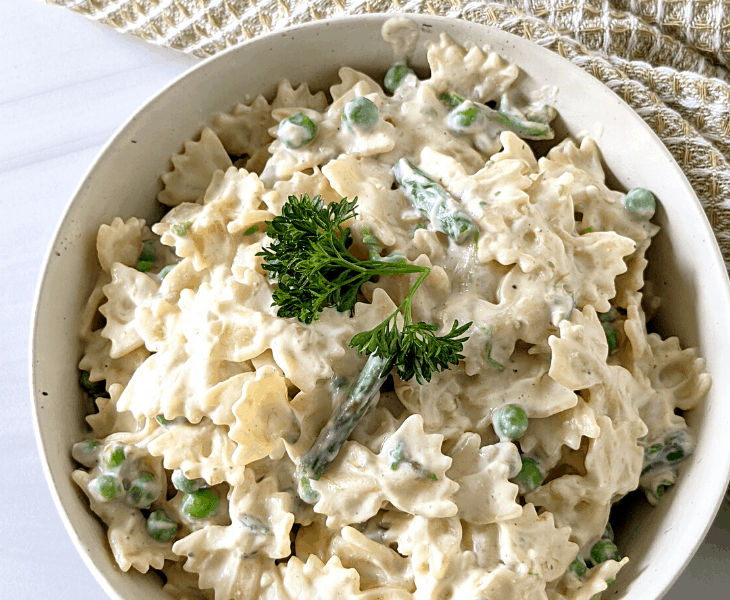 Continue Reading12Create Pinterest Pin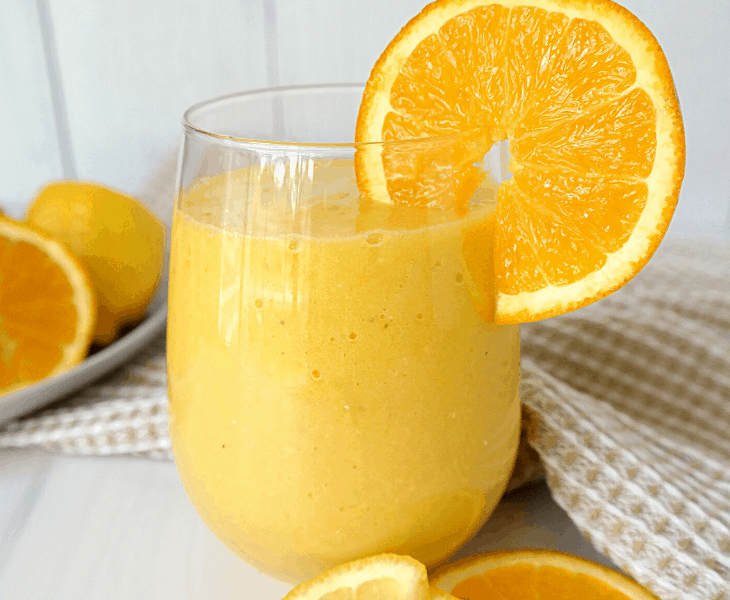 Continue Reading
13Create Pinterest Pin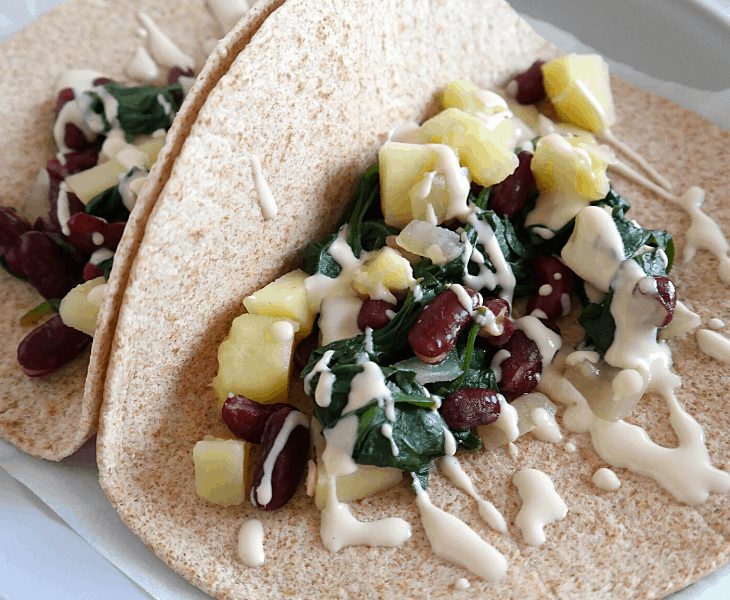 Continue Reading14Create Pinterest Pin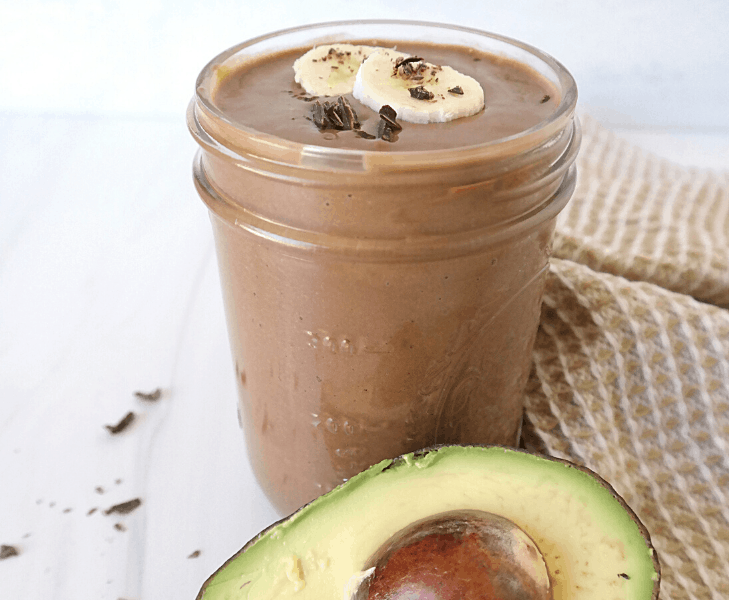 Continue Reading15Create Pinterest Pin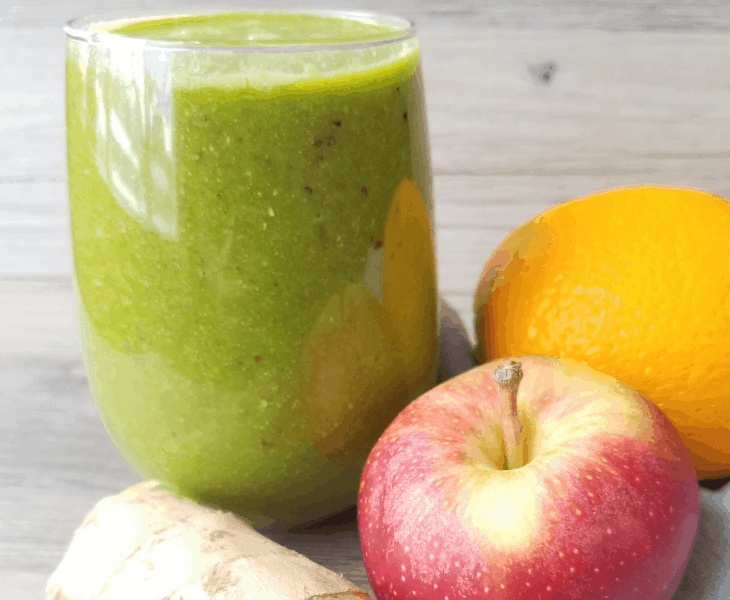 Immunity Boosting Smoothie with apple, orange, ginger, and more. High in zinc and vitamin C!Continue Reading
16Create Pinterest Pin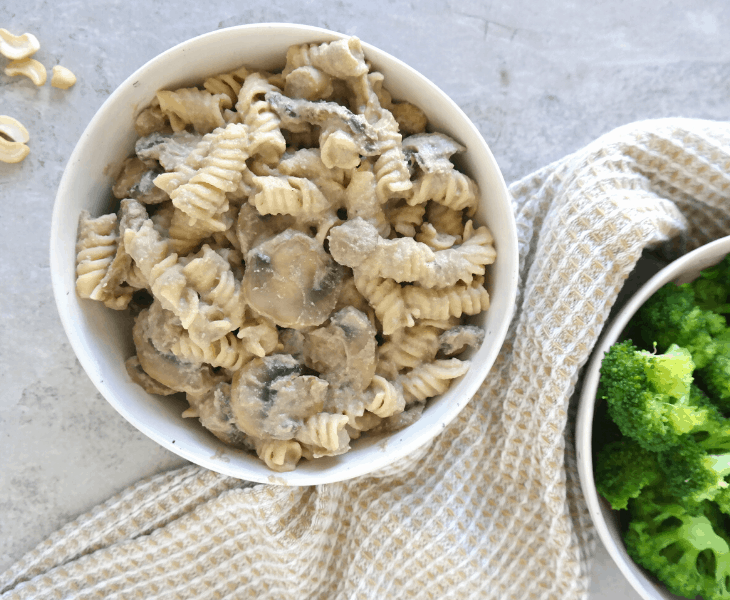 Easy vegan mushroom stroganoff done in 20 minutes, oil free, high in protein, and only $1.80 per serving.Continue Reading17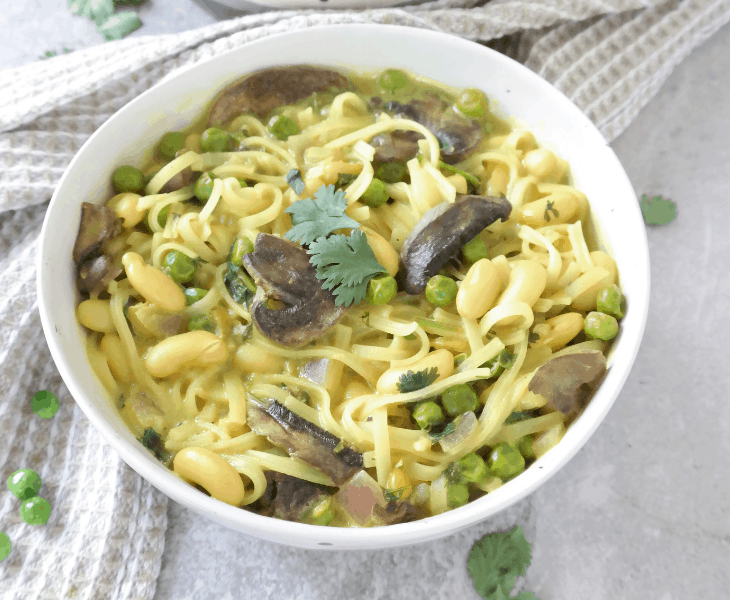 Easy vegan thai noodle soup recipe that is high in protein (27g), gluten free, and oil free. Great plant based weight loss friendly (350 calories) dinner meal that can be done in one pot.Get the Recipe18Create Pinterest Pin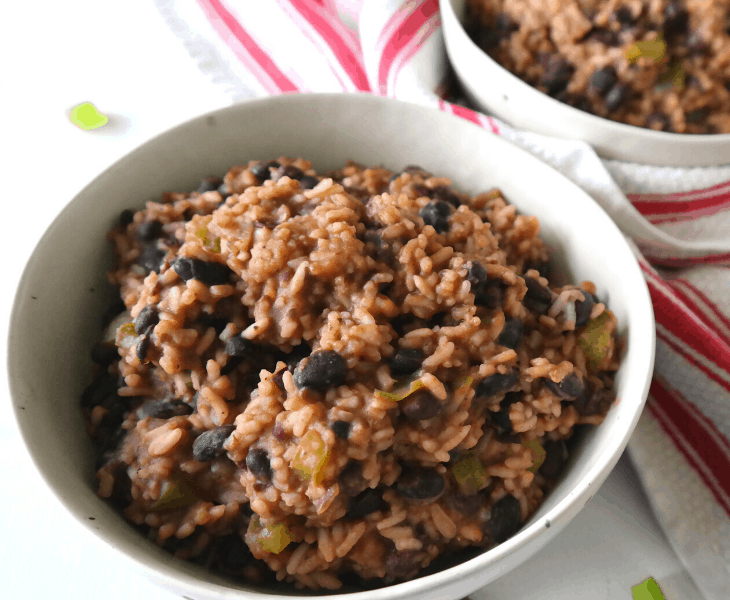 Easy and budget friendly vegan Spanish rice with beans. Made in one pot, under 30 minutes, and less than 500 calories.Get the Recipehttps://1e4cf49cfc6ee06116bd2cf32a586202.safeframe.googlesyndication.com/safeframe/1-0-38/html/container.html
19Create Pinterest Pin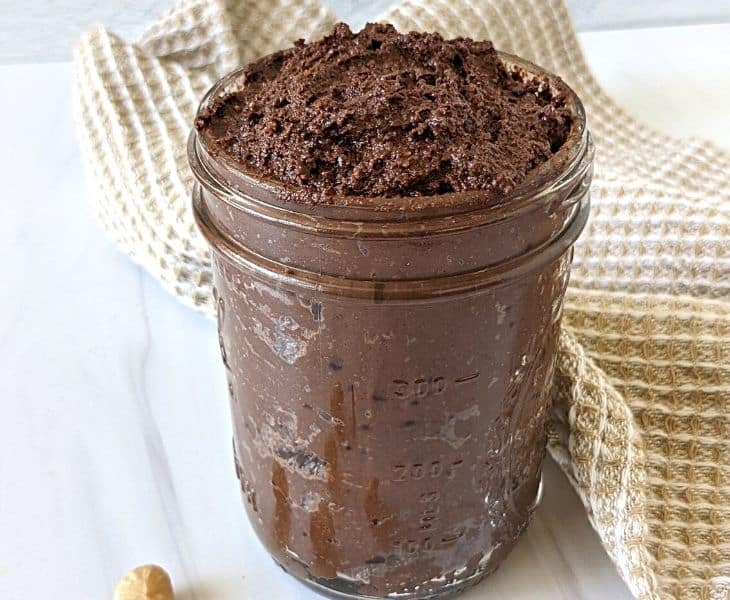 Continue Reading20Create Pinterest Pin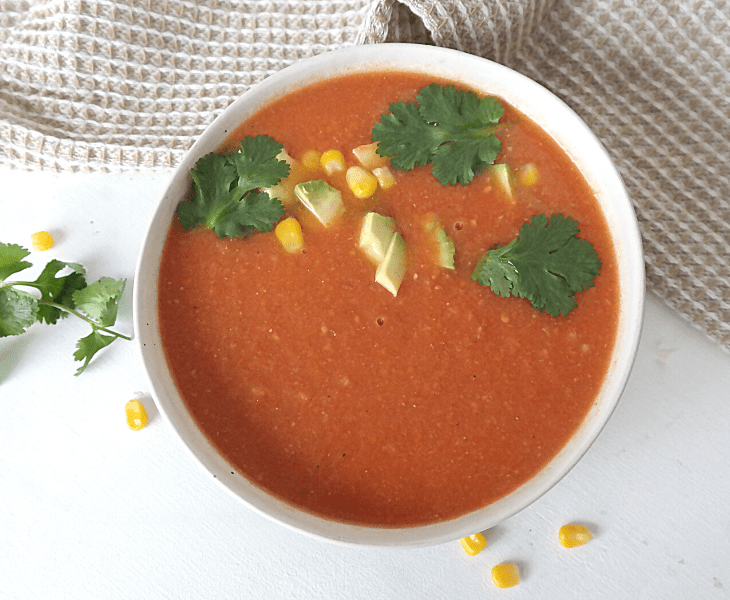 Continue Reading21Create Pinterest Pin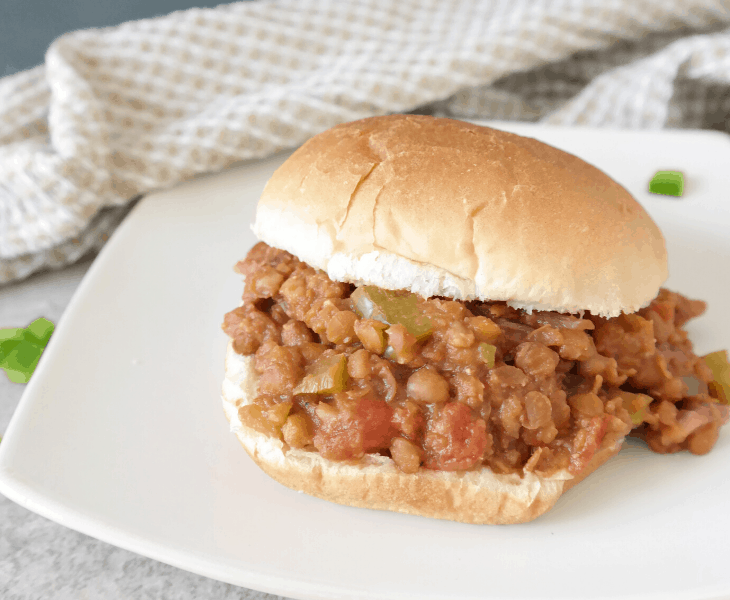 Instant pot vegan sloppy joes recipe that is done is 30 minutes, budget friendly ($1.37 per serving), high in protein (25g), and contains only 467 calories.Get the Recipe
22Create Pinterest Pin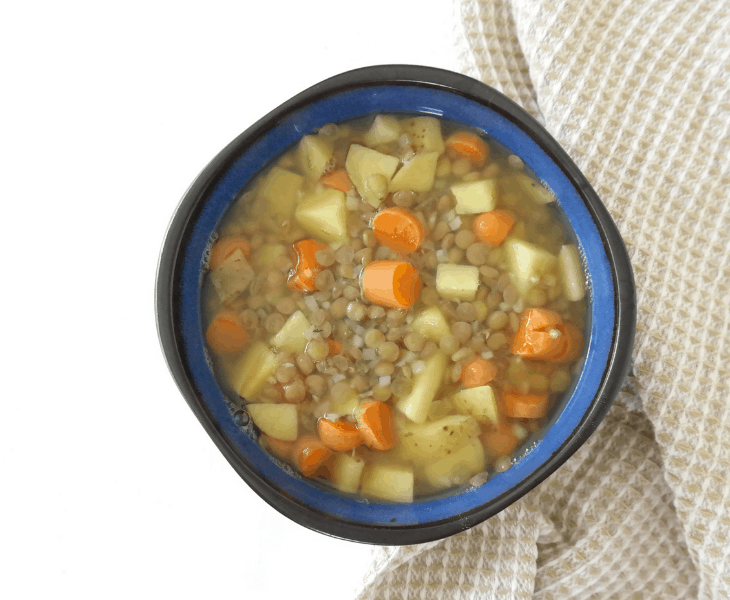 Easy vegan lentil soup recipe that is done in under 25 minutes and contains only 350 calories per serving. A budget friendly, healthy dinner meal idea for weight loss or high protein needs.Get the Recipe23Create Pinterest Pin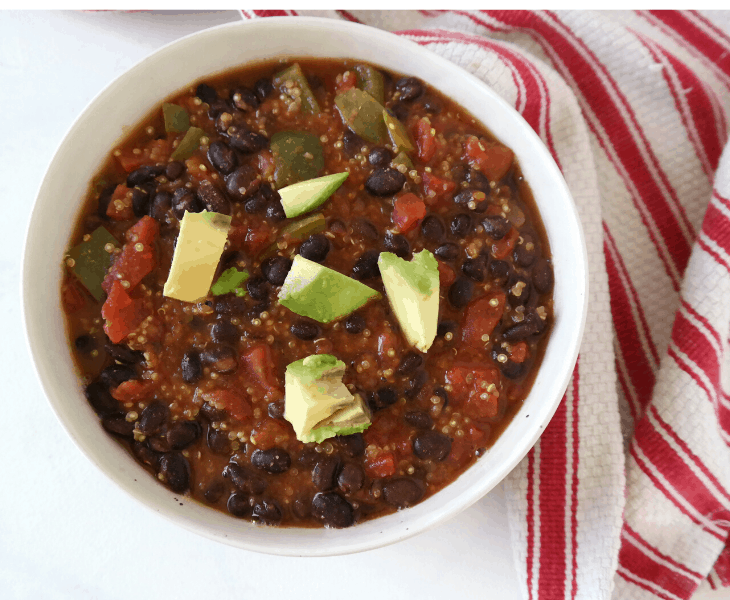 This super quick 20-minute vegan black bean quinoa chili contains less than 10 ingredients, is oil free, whole food plant based, soy free, and gluten free. One serving contains 450 calories and over 22 g of plant based protein!Continue Reading24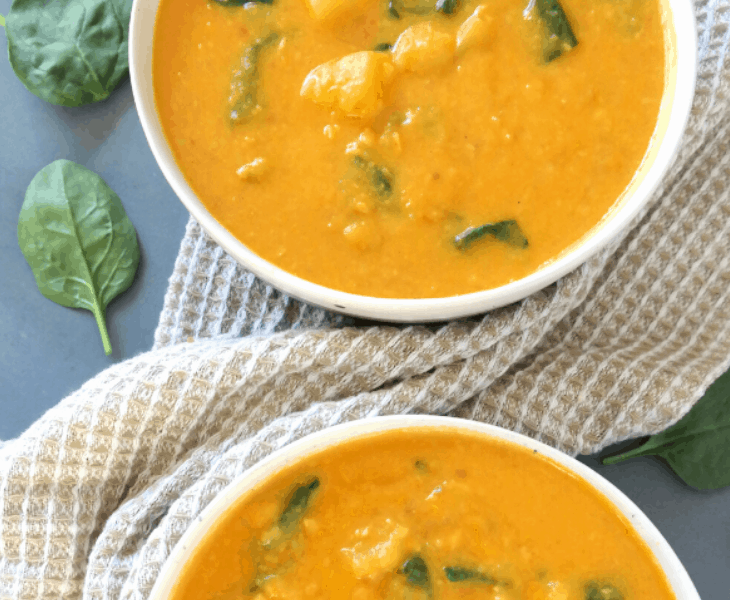 Healthy one pot recipe with coconut, potato, bell pepper, and spinach. This vegan, gluten free stew recipes is also 21 day fix friendly, budget friendly ($1.90 per serving), and is ready to eat in under 30 minutes.Get the Recipehttps://1e4cf49cfc6ee06116bd2cf32a586202.safeframe.googlesyndication.com/safeframe/1-0-38/html/container.html
25Create Pinterest Pin